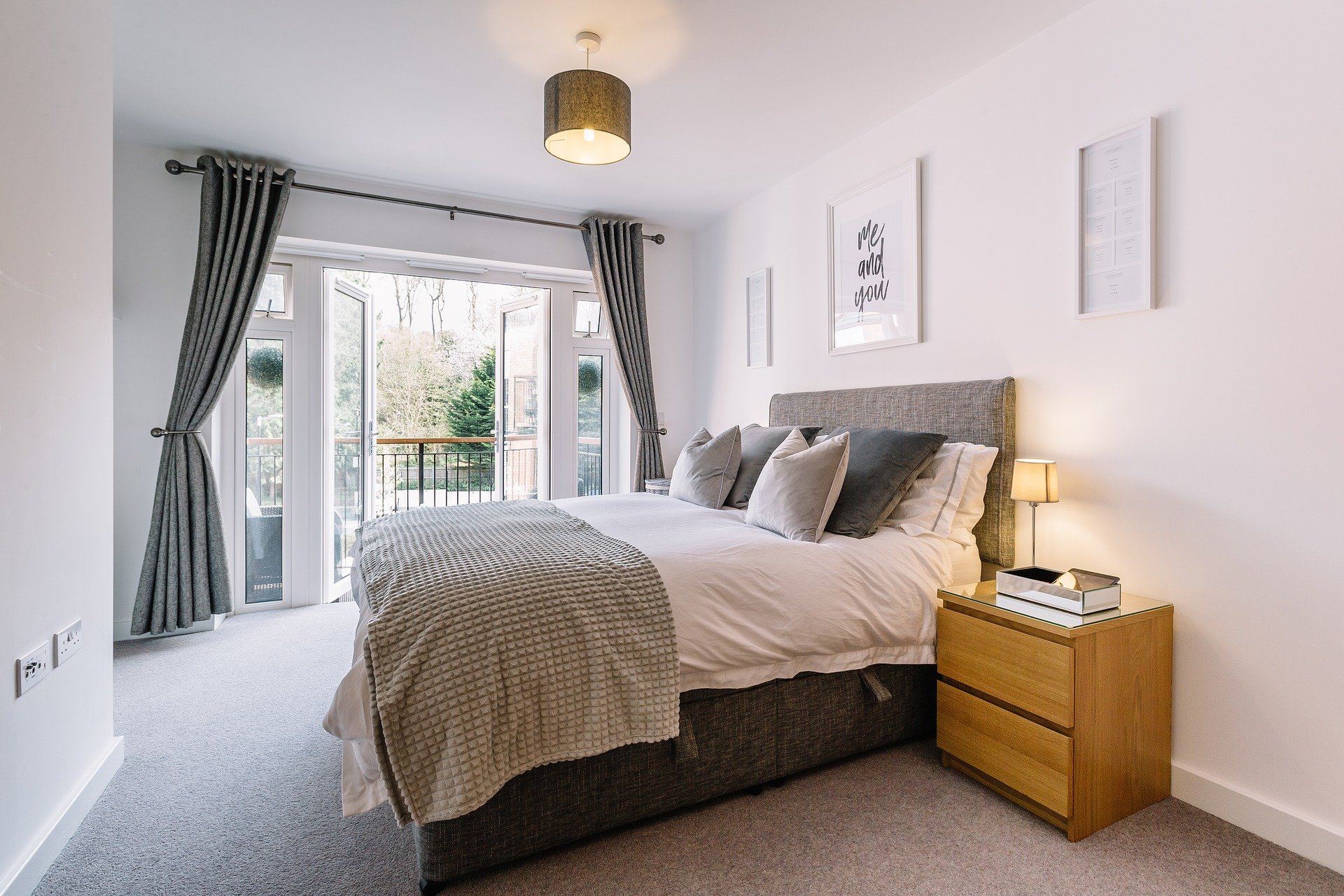 Are you having a hard time designing your bedroom?
Decorating your room never fails to be exciting because there are many trendy bedroom styles out there! However, it's not always easy to create a space to be practical and stylish at the same time. If you want to have both, we've got a simple yet informative guide for designing bedrooms!
Here are the top common mistakes to avoid and how to fix it.
1. Not Setting a Budget Early On
How much is your bedroom design budget? The potential costs will depend on you, but it could range as low as $50 to $1000 and up.
Hiring interior designers is a good idea, but doing it yourself is a much cheaper option. Make sure you have a general outline of everything you want to buy. Save up money and gradually shop fixtures and furniture for bedrooms over time.
2. Vibrant and Bold Bedroom Wall Color
A bedroom is a place for you to relax and sleep when you're tired. Painting the walls in bold color encourages hyperactivity, interrupts your sleeping patterns, and can be too distracting at times.
Stick to softer shades and color schemes for a peaceful, relaxing environment. You can go for saturated and dark colors such as soft grey and navy blue. Instead of using vibrant colors on the walls, incorporate these pops of colors with accents and room decorations.
3. Forgoing Room Balance
Most interior designers are against having matchy-matchy furniture because it lacks personality. To remedy this, we recommend using scale and proportion before designing bedrooms. This is to get a feel for how furnishings will look like and relates to the room size.
For an organized look, there are a lot of common bedroom decorations and furniture pieces to complement. Don't forget to add your personal touches and decorative flairs.
4. No Dedicated Workspace
Face the desk away from the windows and bed helps cut the distractions. Invest in a comfortable chair to sit on for supporting your back. Use a pinboard or corkboard for notes, reminders, and appointments to stay organized.
If you want to work from bed, you need a decent laptop stand to raise the screen a little to your eye-level. Buy some sturdy wedge pillows to avoid hunching your back and rotating your neck too much.
5. The Bed Is Too Large
Not only it makes the bedroom feel cramped, but you'll have a harder time decorating and designing the room.
What if your bed is too comfortable to sleep on? Raising it from the ground is a clever way to maximize your space in a small room. You can add drawers, shelves, boxes, and closets underneath the bed frame.
6. Choosing the Wrong Lighting Fixtures
Avoid using fluorescent lightings because it strains the eye and blurs your vision. Replace the white bulbs in your bedroom with warmer, soft white light bulbs. Installing sconces are a great way to have enough lighting to have a nice, light reading in your bed.
Of course, natural light from the sun is still the best method to brighten up a dim room.
Avoid These Top 6 Mistakes in Designing Bedrooms
Designing bedrooms can be tough and challenging, especially for the first time. We hope we're able to help you avoid wasting your money and effort to focus on the right things.
Do you want to learn more about interior design in your bedroom? Check out more of our guides to learn all you can about bedroom design today!