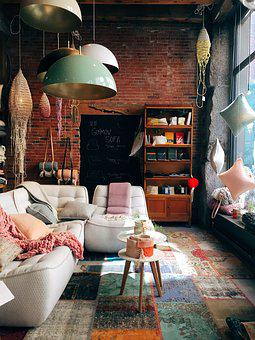 There's just something about a rustic style home that is refreshing if you live near the city's busiest districts. Away from the noise and bustle, your home can be the sanctuarythat will gift you with some quiet and peace of mind after a hard day's work. You should give it a try if you want to experience a different way of living.
Rustic style is known for its organic textures and shapes, and the natural warmth it gives to a home. Here are the ways you can achieve this:
Rough-hewn beams. When we imagine what a rustic house looks like, beams are the very first thing that come to mind. It's the most common element that transforms the space into a pastoral wonderland. Beams can help define your home by delineating doorways and by framing your ceiling. It adds the rough texture your house needs to achieve the rustic look.

Rustic furniture. There are many rustic furniture items you can buy in outlets nowadays. That's why you won't needto look very far to bring the rustic feel into your home. You can just go to any furniture store and look for some items that havean old and unpolished look to them. After all, the charm of rustic design is in its rootedness in the past and its remembrance of the appeal of simpler times.

Warm and earthy colors. There are many shades you can choose from for your interior, but the best way to achieve the country look is to go for warm and earthy tones. This way, you can make the space cozier, more inviting and more comfortable. Warm colors include red, orange and yellow hues. Earth tones are a good choice as well if you are looking for more options. These colorsmake your house feel closer to nature. Some of the shades you can choose are brown, tan and green.

Weathered materials. Using weathered materials as the foundation for your home is one of the best tips to go rustic. You can use reclaimed wood or distressed or tarnished metals.

Textural fabrics. Rustic style goes well with textural fabrics. Sturdy and heavy materials like wool, cotton, linen and burlap can help evoke the rustic feel in your home. Go for quilts if you can't find textural fabrics. You can also choose designs and patchworks that are commonly associated with rustic styles such as stripes, calico and gingham.

Barn-inspired elements. You can install a sliding barn door inside your home as an alternative to the traditional doors. These are statement pieces you can use to make your home look rustic.

Rugs. Nothing reminds you more of country living than rugs. They add warmth and a cozy feel to the interior of your home.
These are the ways you can achieve the rustic vibe you are looking for. You should consider these when you are on your next shopping spree. The trick is to always look for items that do not convey shiny and newness. You want materials that look aged and a bit worn.